Main content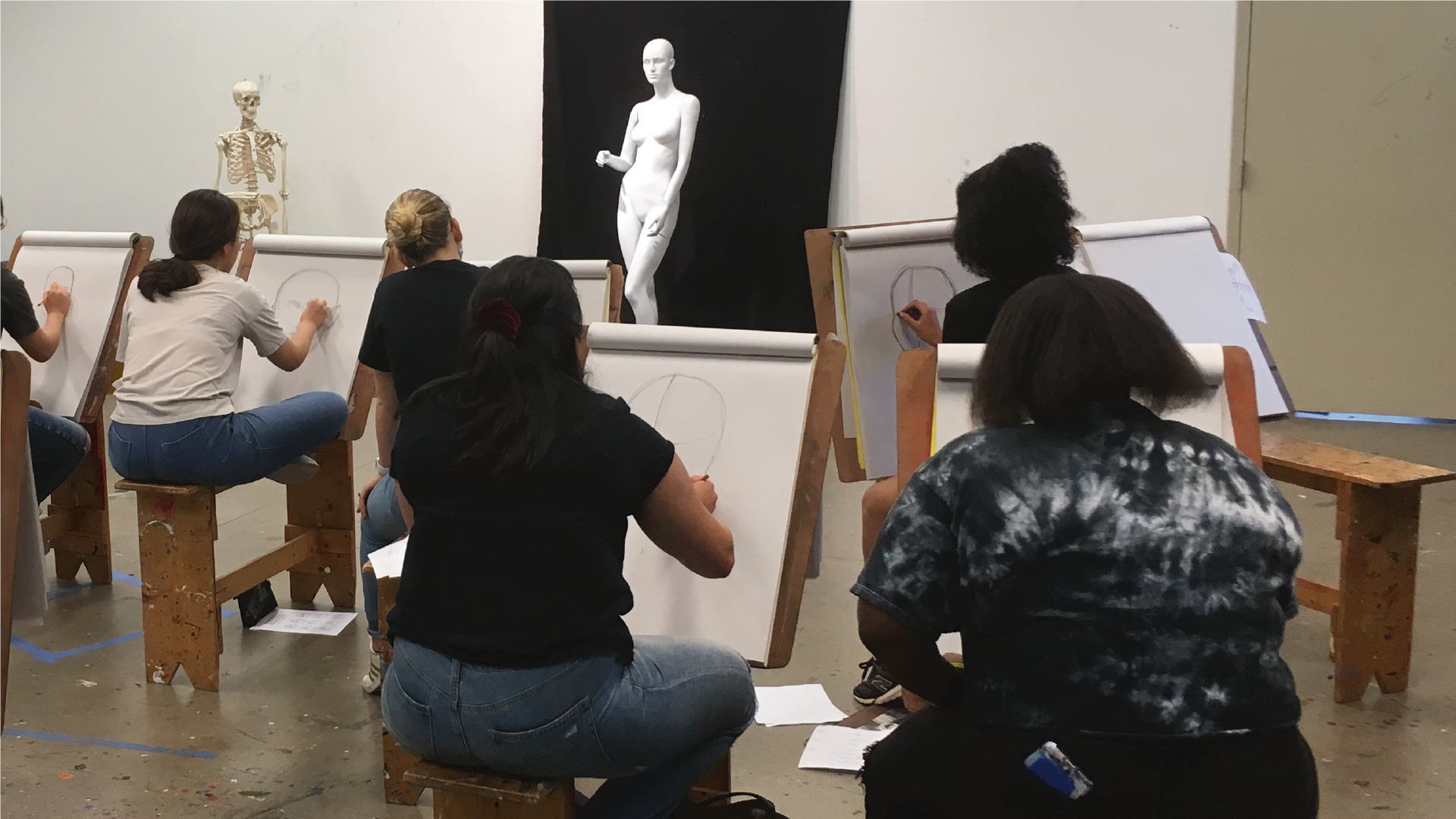 Emory Arts Fellows
---
The Emory Arts Fellows Program seeks to cultivate artistic talent while helping fellows, faculty, and students reimagine the influence of art on the world around them.
Emory Arts Fellows spend one semester teaching an undergraduate class in their field. During the second semester, Fellows partner with a faculty member from anywhere in the university to co-teach a course and create a capstone project.
Throughout the year, fellows will participate in workshops provided by faculty of Emory's Goizueta Business School covering a wide range of topics, helping fellows to advance their careers as working artists.
2021-2022 Fellows
Masud Olufani
Masud Ashley Olufani (MAO) is an Atlanta based actor, mixed media artist, and writer whose studio practice is rooted in the discipline of sculpture. He is a graduate of Morehouse College, and The Savannah College of Art and Design where he earned an MFA in sculpture in 2013. As an Emory Arts Fellow, Olufani will offer courses in new media and social practice.
Tom Zhang
Tom Zhang is a theater-maker dedicated to creating performances that use humor to explore race relations and American identity. As an actor, singer, and writer, his works focus on telling stories typically left out of mainstream entertainment. Since receiving his MFA, Zhang has been teaching with CalArts and their Community Arts Partnership program. During his time as an Emory Arts Fellow, Zhang will teach courses in musical theater.