Main content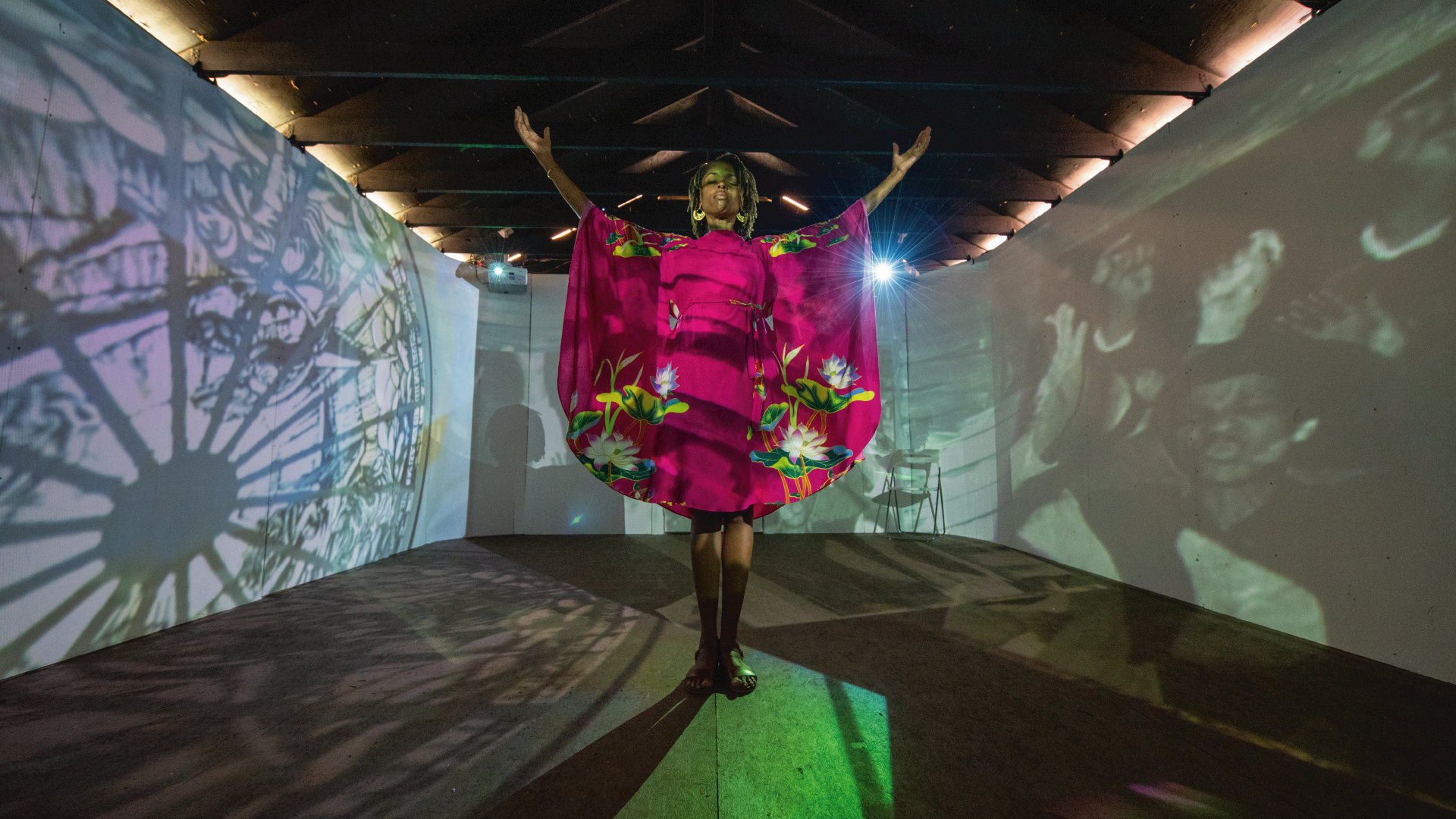 Praise House
---
Coming to Emory's campus Fall 2023
In partnership with Atlanta artist activist Charmaine Minniefield and with support from the National Endowment for the Arts' Our Town program, Emory Arts presents the Praise House project.
The Praise House project will place site-specific art installations in locations throughout the metro Atlanta area, uplifting the African-American history of each community. 
The Praise House Project is presented by Emory Arts in collaboration with the Carlos Museum and the Stuart A. Rose Library. 
Praise Houses were small, usually wooden structures commonly used for worship by enslaved peoples across the American Southeast. As an act of resistance, congregants would gather in circle to stomp or shout upon the wooden floors, performing what was known as the Ring Shout (full body rhythmic movement). This act ultimately created a communal drum—secretly preserving their cultural identity and traditions.
June 18, 2022
Juneteenth Celebration with Charmaine Minniefield
Join artist Charmaine Minniefield for a gallery talk and a tour of her studio and work in the King Historic District. More information can be found on the Carlos Museum website.
March 19 - September 11, 2022
Indigo Prayers
A solo exhibition by Charmaine Minniefield at Emory's Michael C. Carlos Museum. Visit the Carlos Museum website for more information.